Paris - Strasbourg by TGV Train 1st Class Cabin
Saturday, May 28, 2011
We checked out of the hotel around 10 am on May 28, 2011 to catch the TGV Train that departs @ 11.24am for Strasbourg.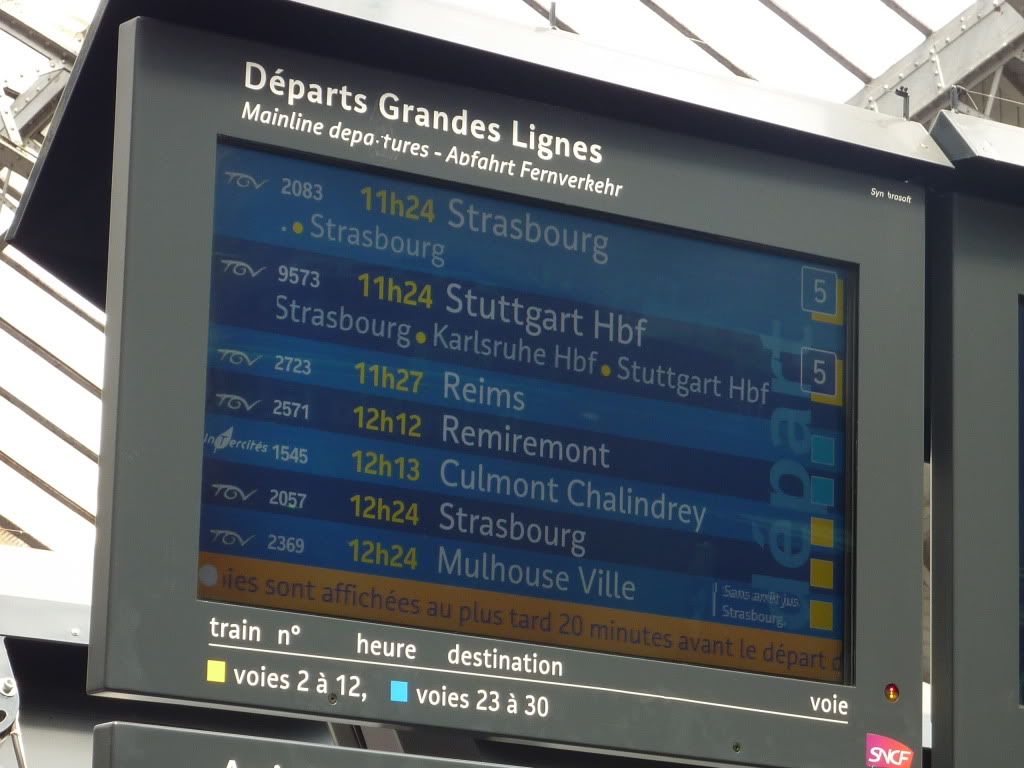 When the coach is ready boarding, it will be shown on the information screen the lane number and the color.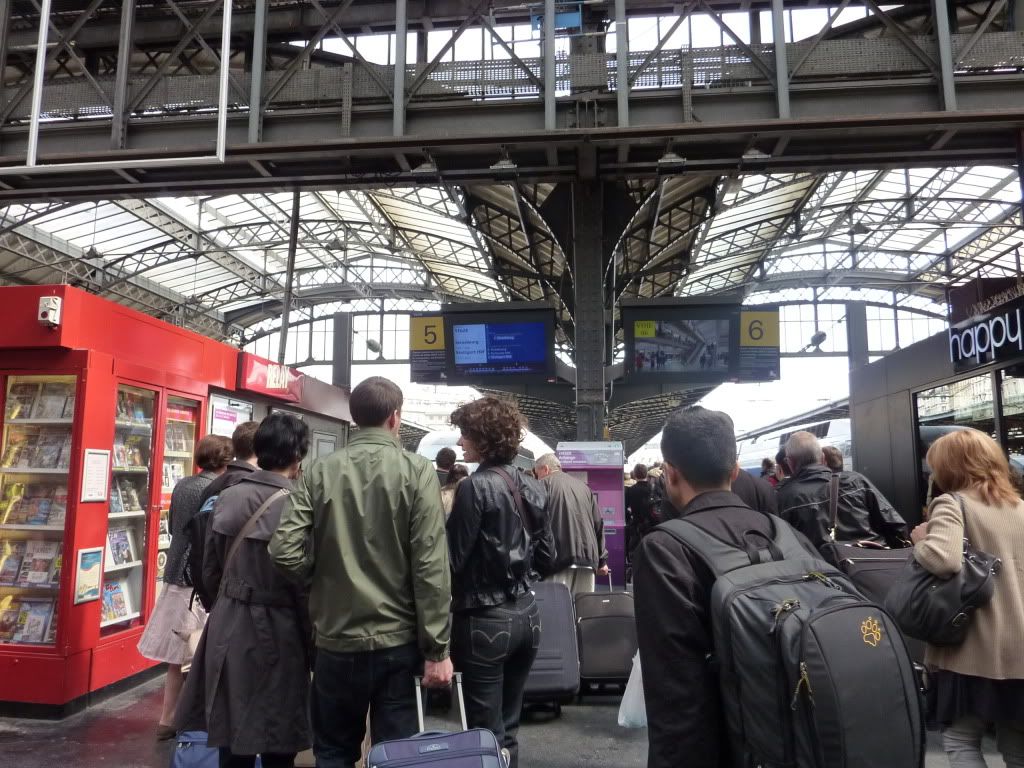 Borading the 1st Class cabin.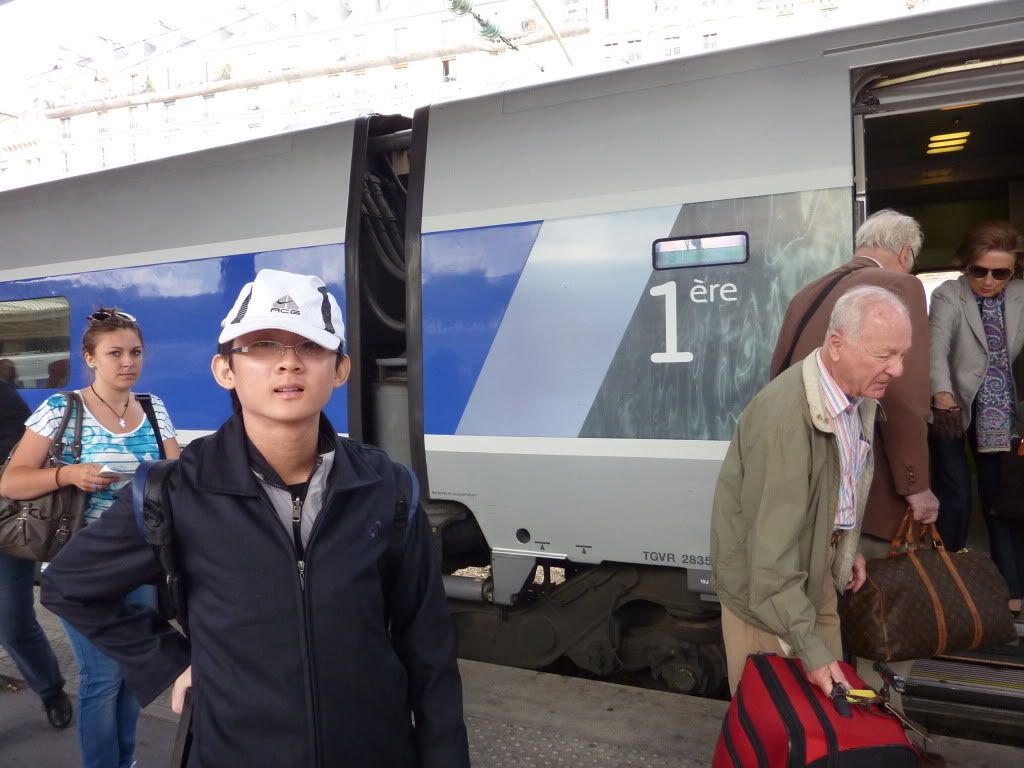 The 1st class cabin is very spacious.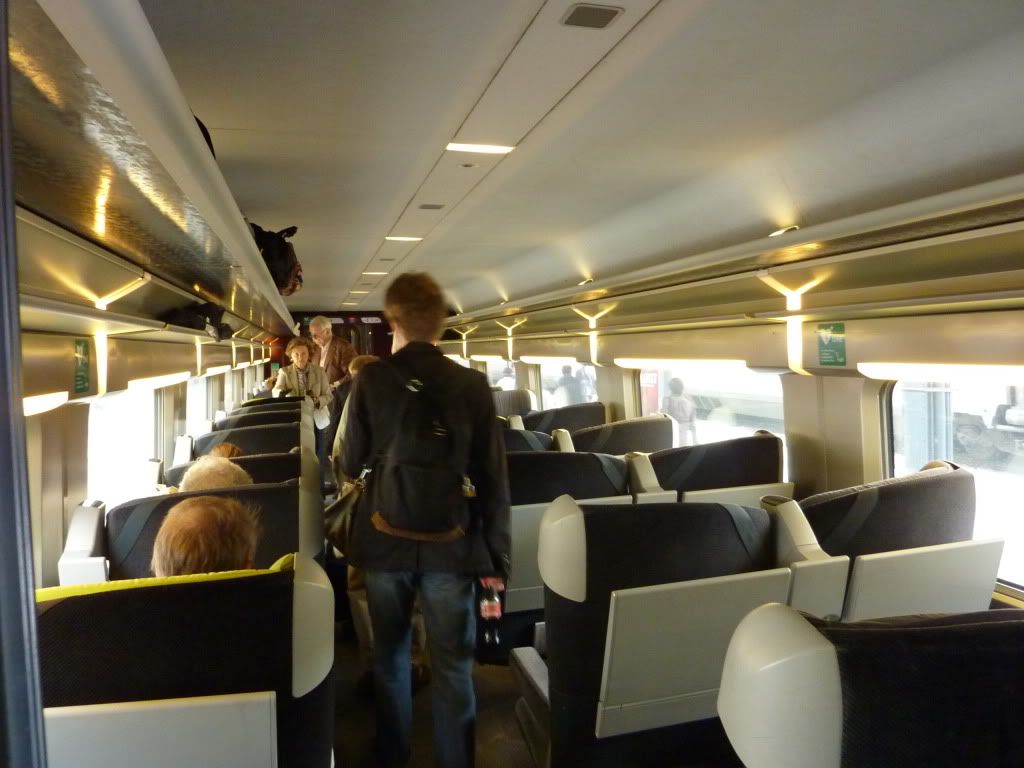 Comfortable chair.
We had the 4 seats arrangement which is good for family travel.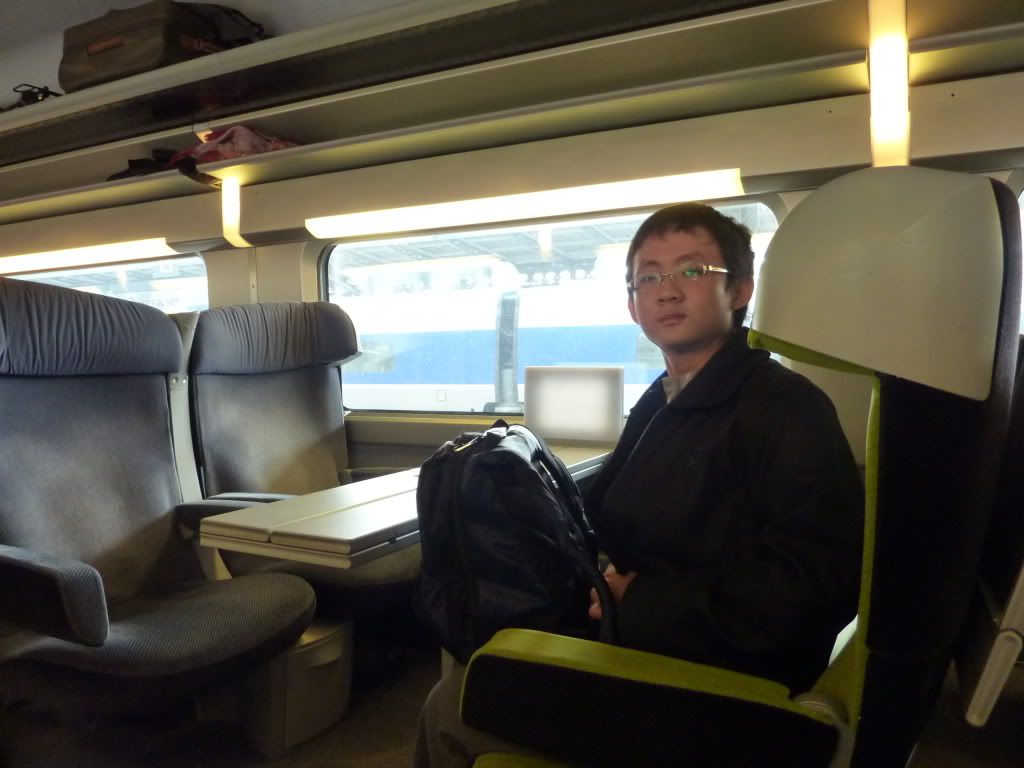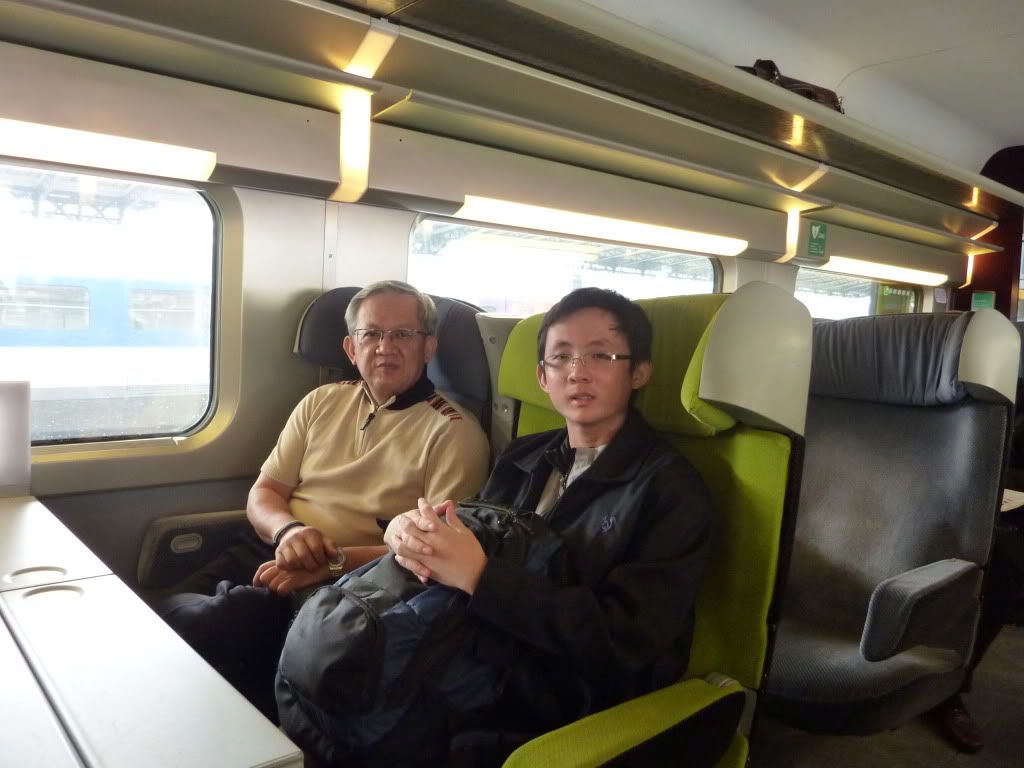 Food and drinks are available at one of the cabin.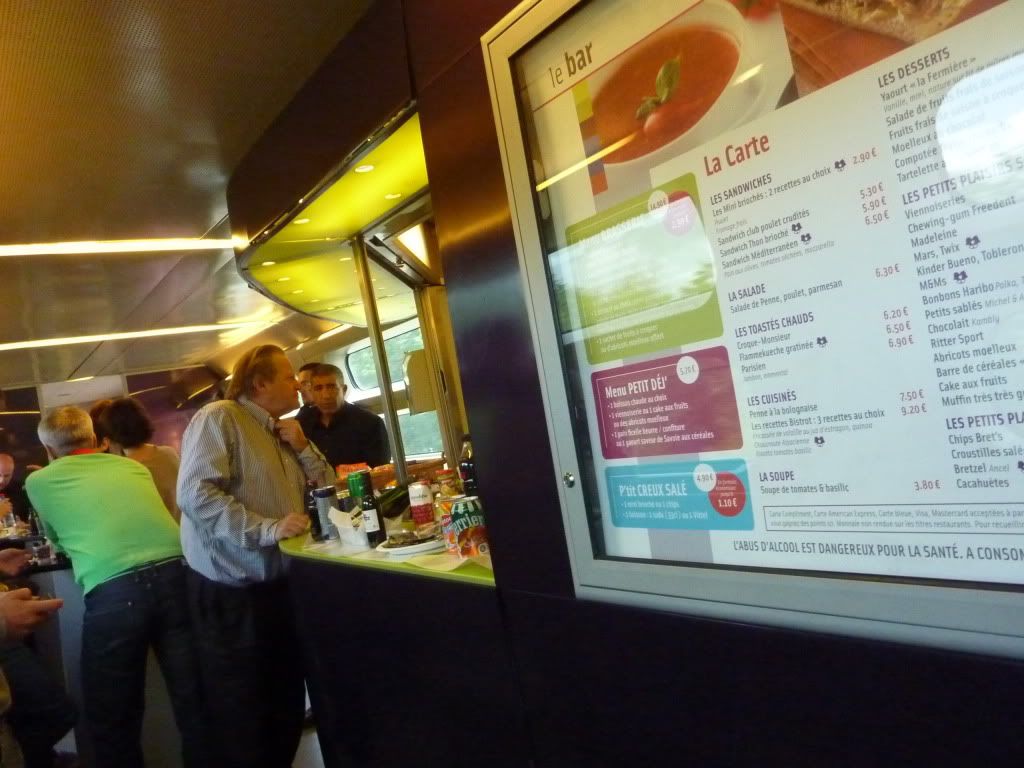 The journey from Paris to Strasbourg took 2hrs 15mins.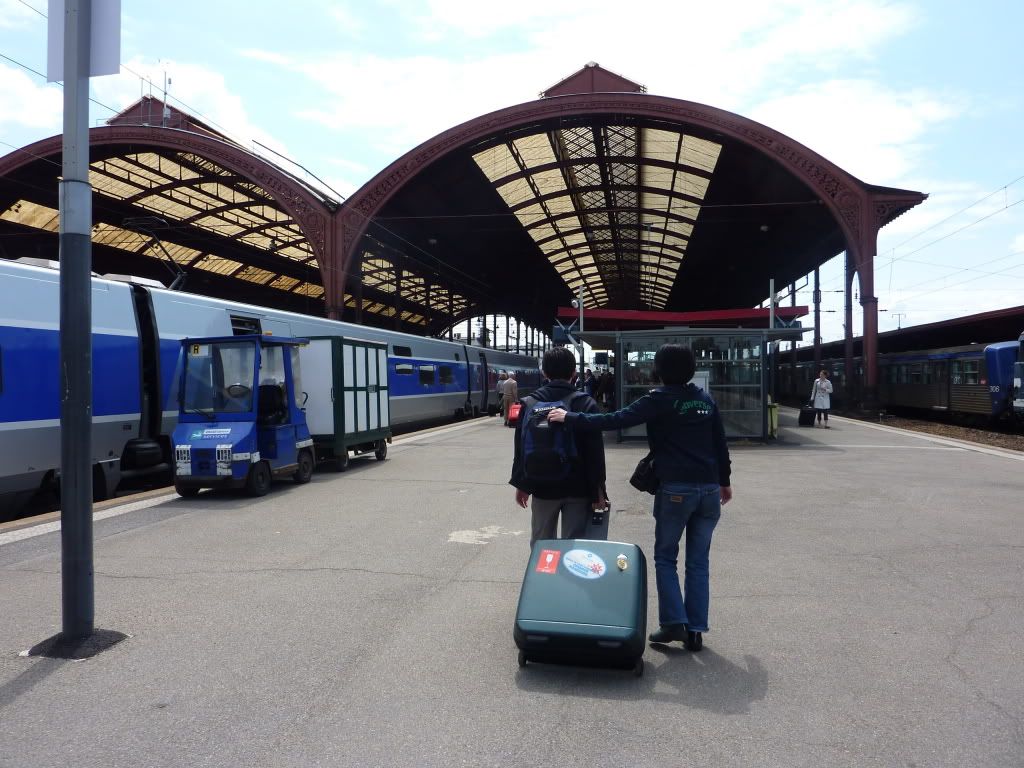 It was a pleasant ride and it is so convenience.