Trip to France/Germany/Switzerland
Tuesday, May 24, 2011
I have booked Air Asia Promo ticket since last year for a family trip to Paris onwards to Strasbourg and possibly visit Germany & Switzerland depending on the schedule as I will be travel on a free & easy with planning of the trip all on own own. Our trip is scheduled from May 27, 2011 to June 04, 2011.

Below are the Paris Visite Pass and TGV Train ticket that I bought prior to departure.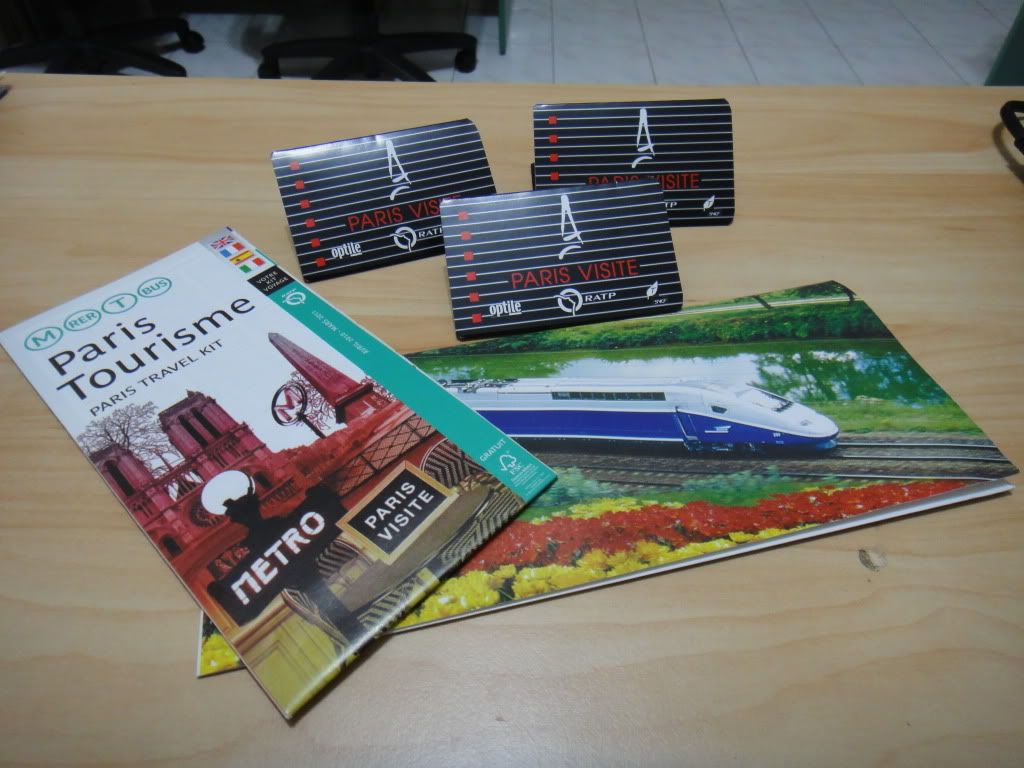 I really look forward to the trip as I have travel to Europe for family holidays except for some past working cum leisure trip to Holland, Switzerland and Luxembourg.

After such a long wait and planning, we are excited about the trip and explore a new places that we have never been too.