Rest Le Cute D' Azur @ Paris
Friday, May 27, 2011
After walking back from Montmatre, we were so tired and also lost our way back to our hotel. We decided to stop by at this restaurant for our dinner as they have promotion set dinner at Euro8.00 per set.
It was a nice little restaurant and the owner spoke English.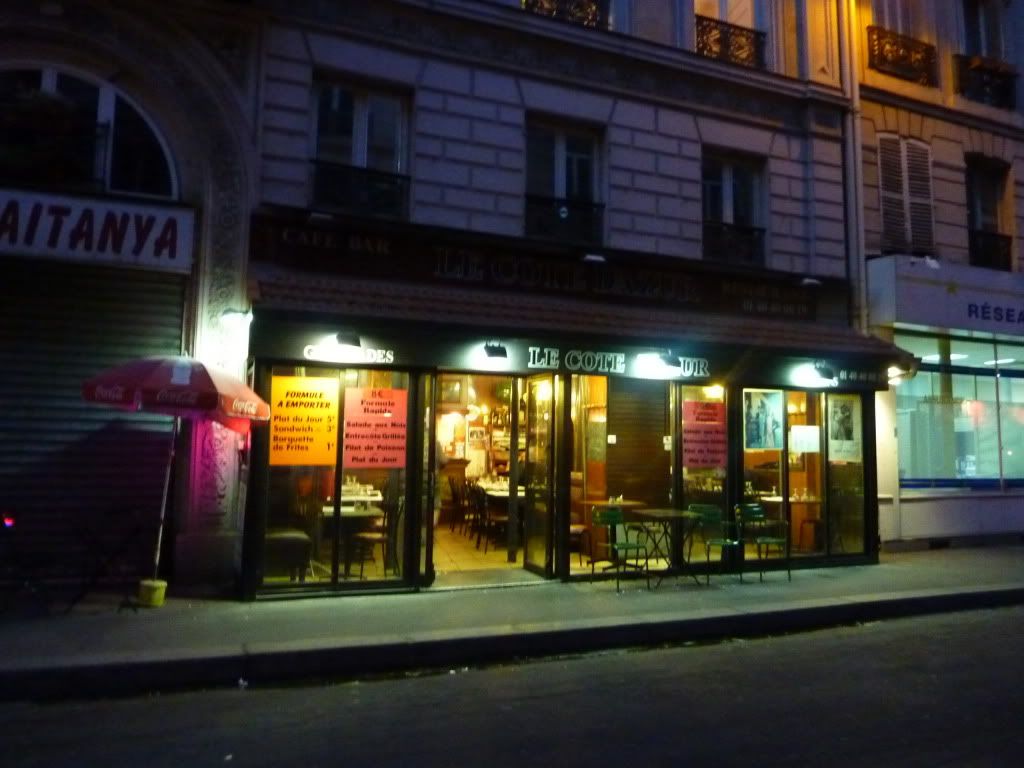 As the serving is quite large in Europe, we ordered two sets for three of us to share.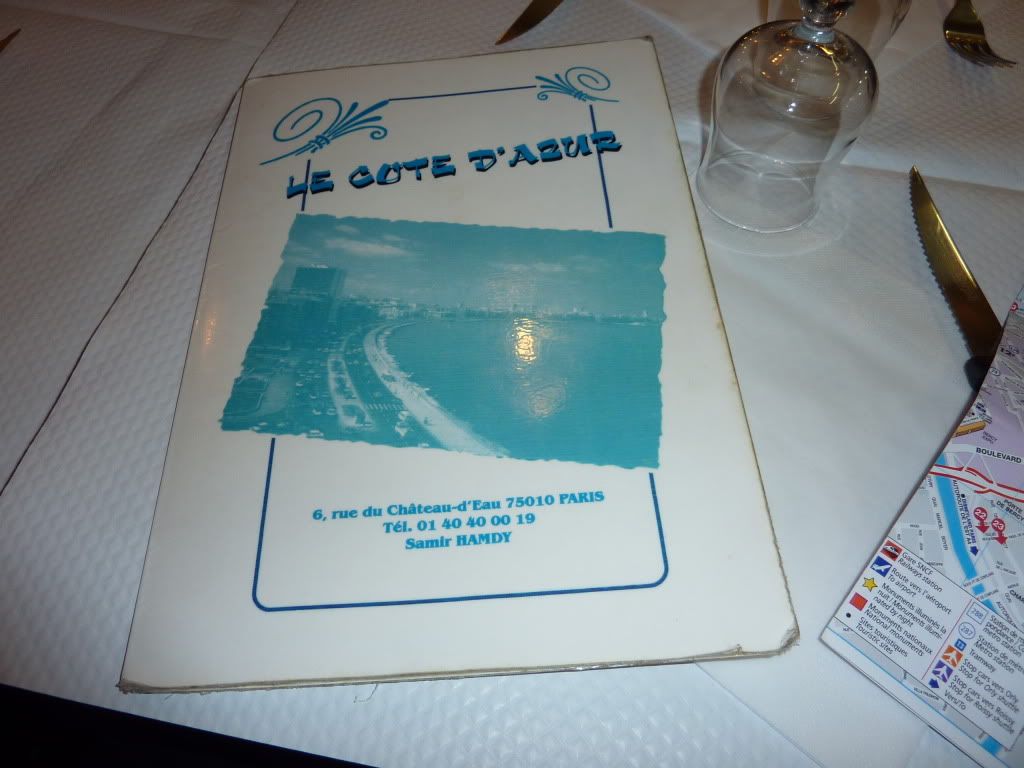 Fish & Chips.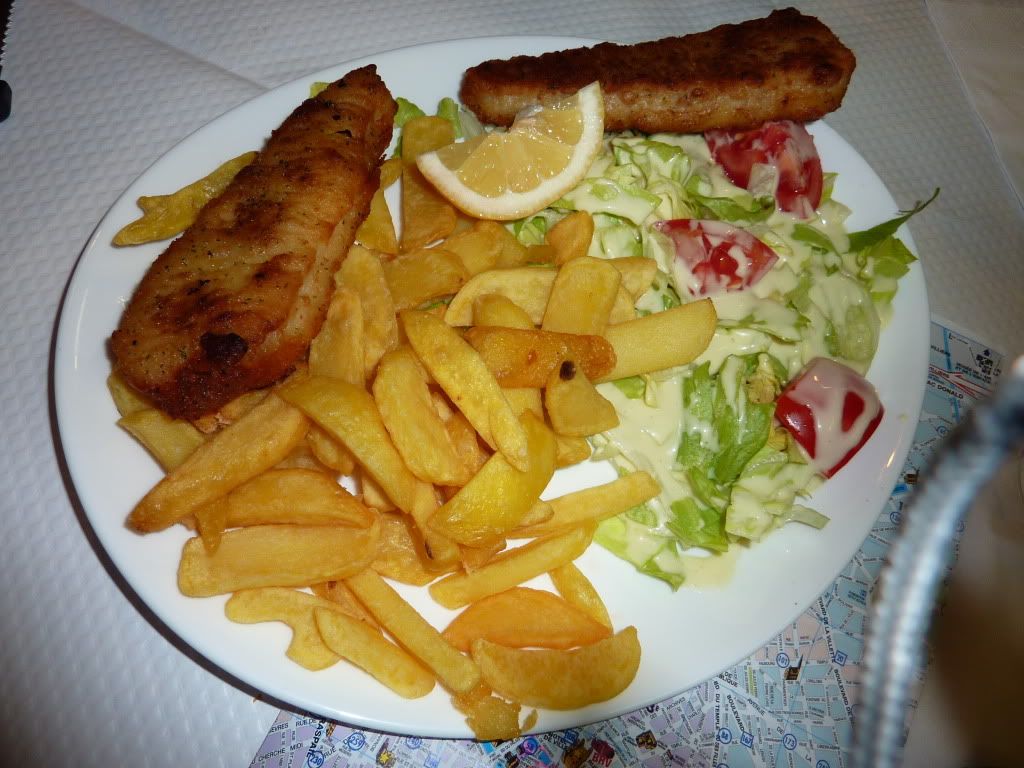 Fish with Rice.