Restoran Fu Kua @ Taman Sea, PJ (CLOSED)
Monday, September 15, 2008
I have been passing by this Restaurant many times since its opening but did not patronise until yesterday night. I was looking to try out some new foods during the Mid Autumn Festival and we decided to check out Restoran Fu Kua.

Why named it "Fu Kua".? Fu Kua which means Bitter Gourd in Chinese as they serve many different type of dishes with bitter gourd. The menu list list very long and you should be trying those that cooked with Fu Ku. The most recommended one must be the Famous Soup Bitter Gourd.
The business is pretty good as it was crowded and people waiting outside.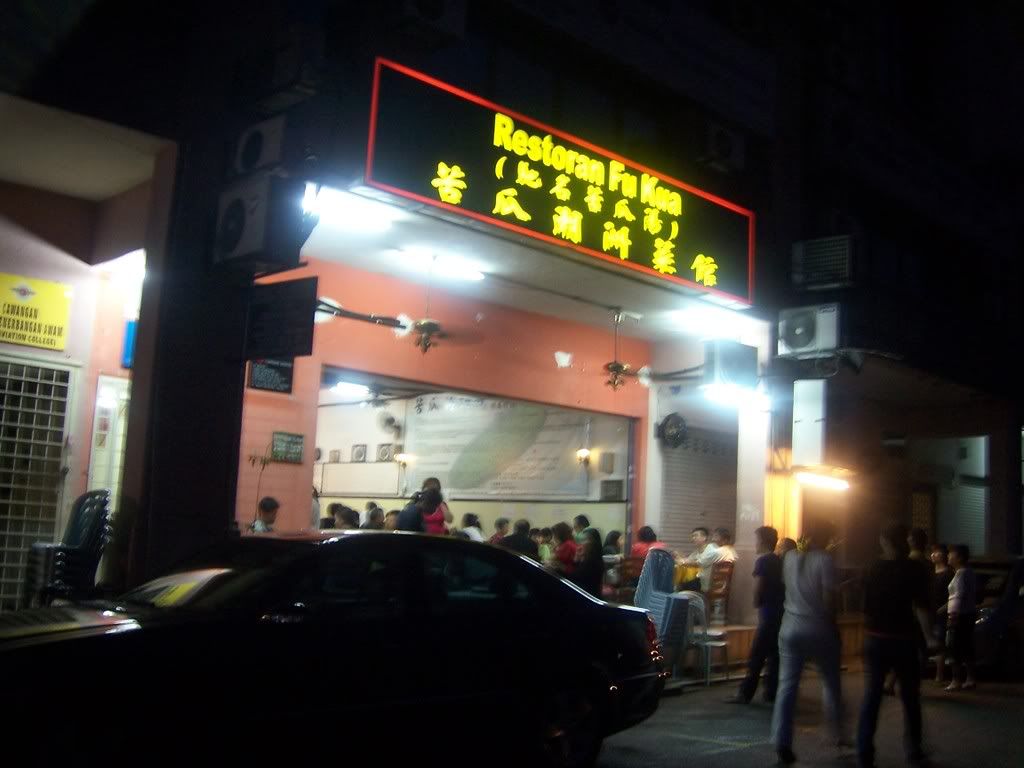 Even the five foot way also full.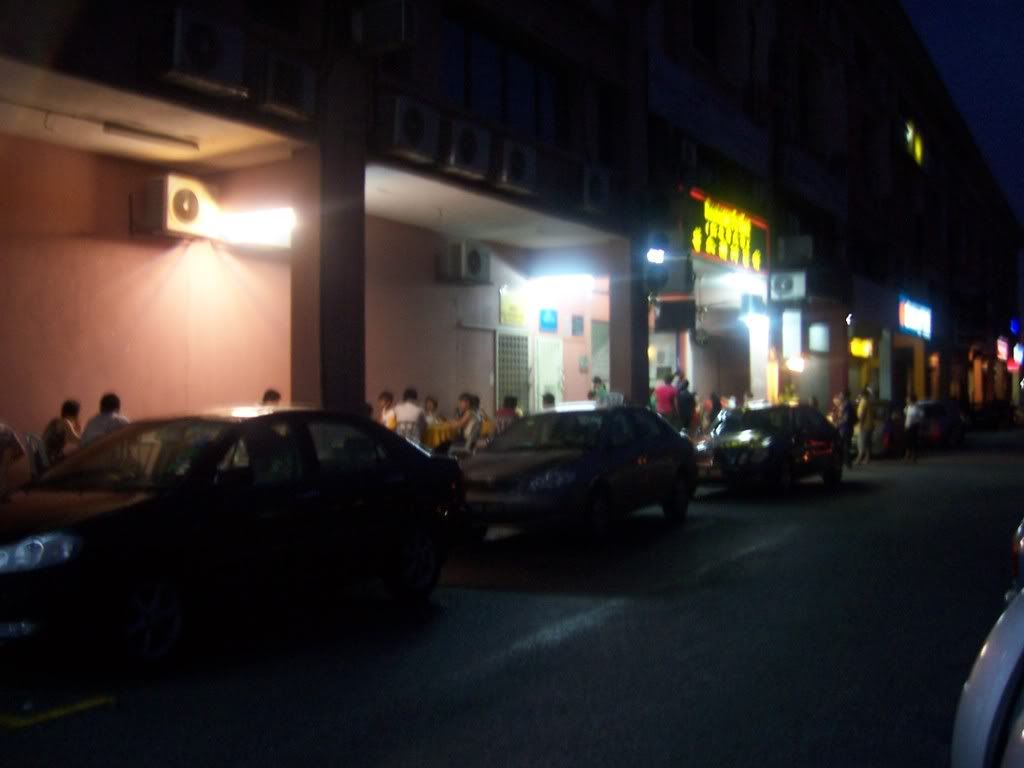 Look at this huge menu on the wall.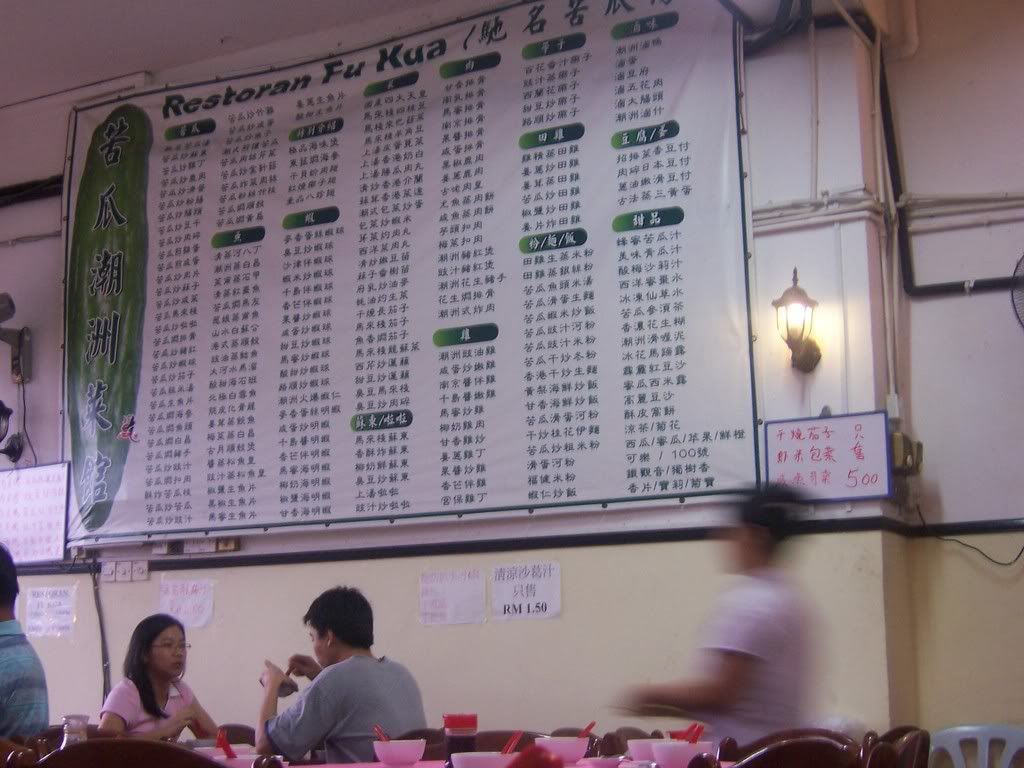 This is the famous bitter gourd soup with thin slices of fu kua, pork slices, pork meatballs, chicken slices, ginger slices and tomatoes. Yummylicious. This bowl of soup at RM9.00.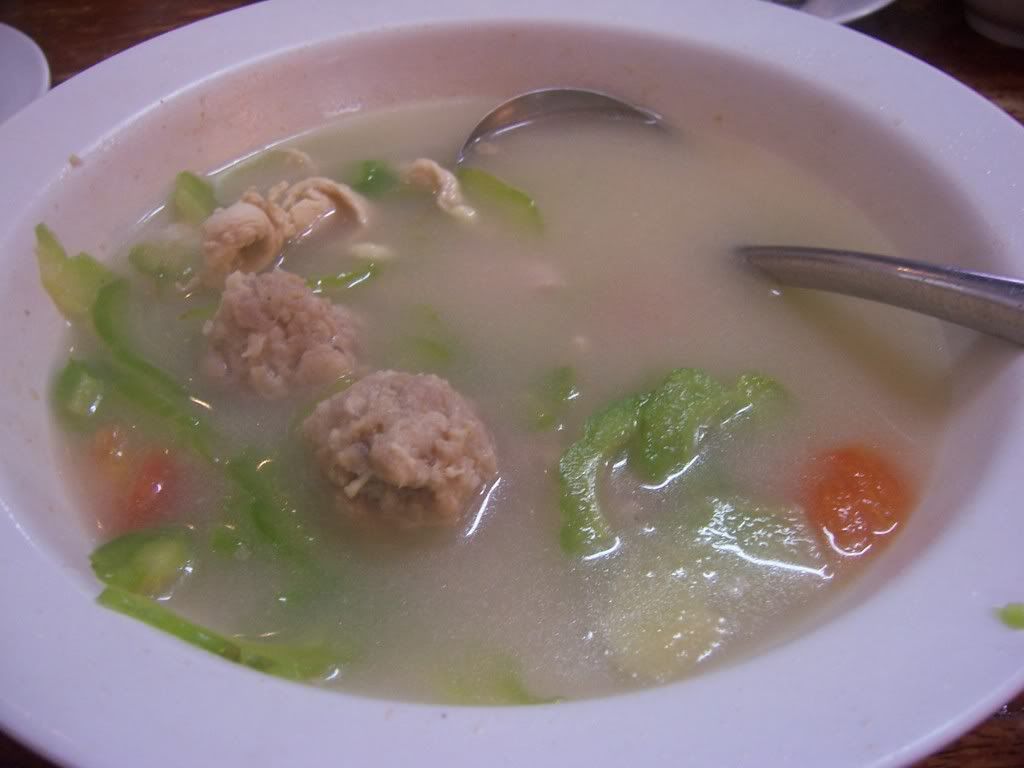 Sweet and Sour Fish slice. Delicious and the fish slices was crispy. RM10.00.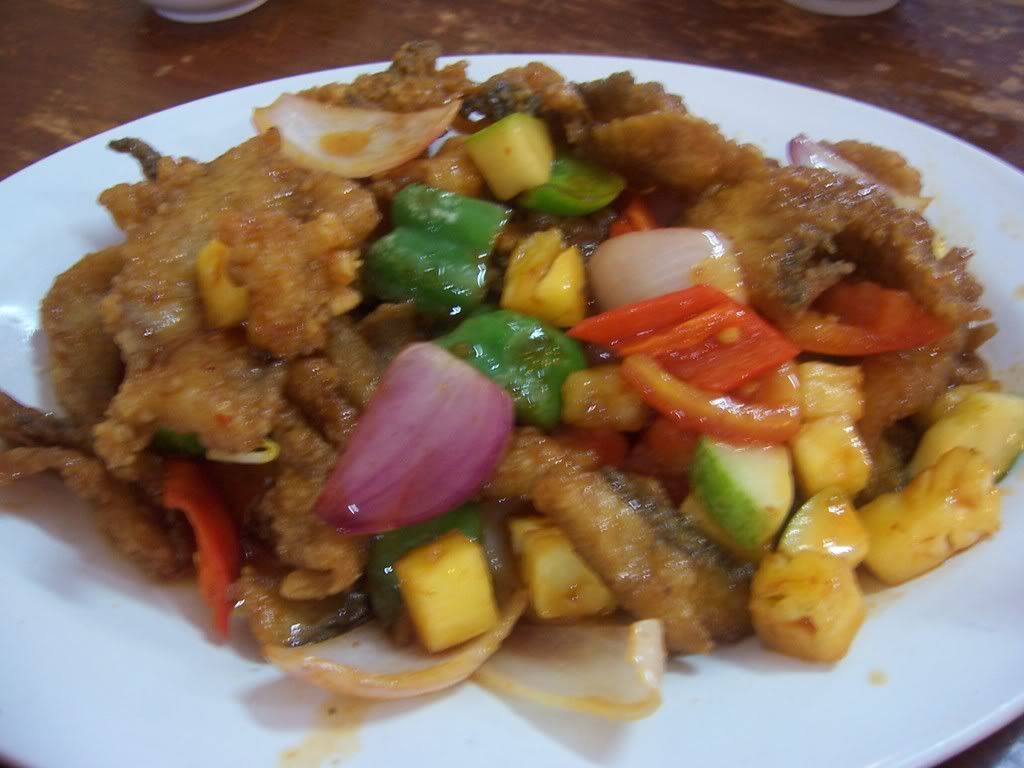 Celery fried with Roasted Pork. RM10.00
The food here are good and reasonably priced. I will be back to try some of the other Bitter Gourd dishes like chow fu kua with taucu yu, pork feet fu kua, fu kua eggs etc. And they also served friend fu kua noodles.
Fu Kua Restaurant
Unit 19,
Jalan SS23/15,
Taman S.E.A.,
47400, Petaling Jaya
11am to 3pm and 5.30pm to 11pm
N3 06.931 E101 36.748
Below is the Direction Map.