Funtime @ Fish Spa
Tuesday, August 12, 2008
My sister and niece read my blog and wanted to try the Fisho Spa which I posted sometime ago. In Singapore, it will probably costs SGD35 for 60mins. I brought them to Fisho Spa @ Sunway Mentari. At Fisho Spa, we got a package for RM38.00 for 60mins and the next visit is FOC.
For those who has not try it. It is an experience. Initially you feel ticklish but once you settle in, you will enjoy the spa treatment by Doctor Fish.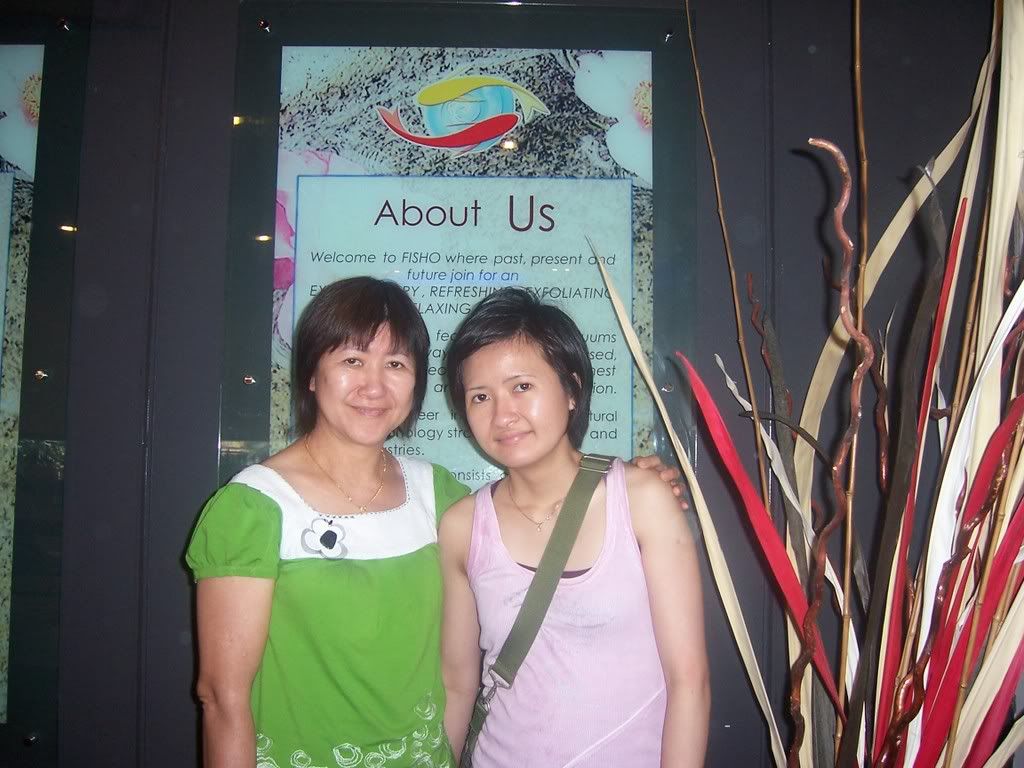 We are enjoying it.!!!!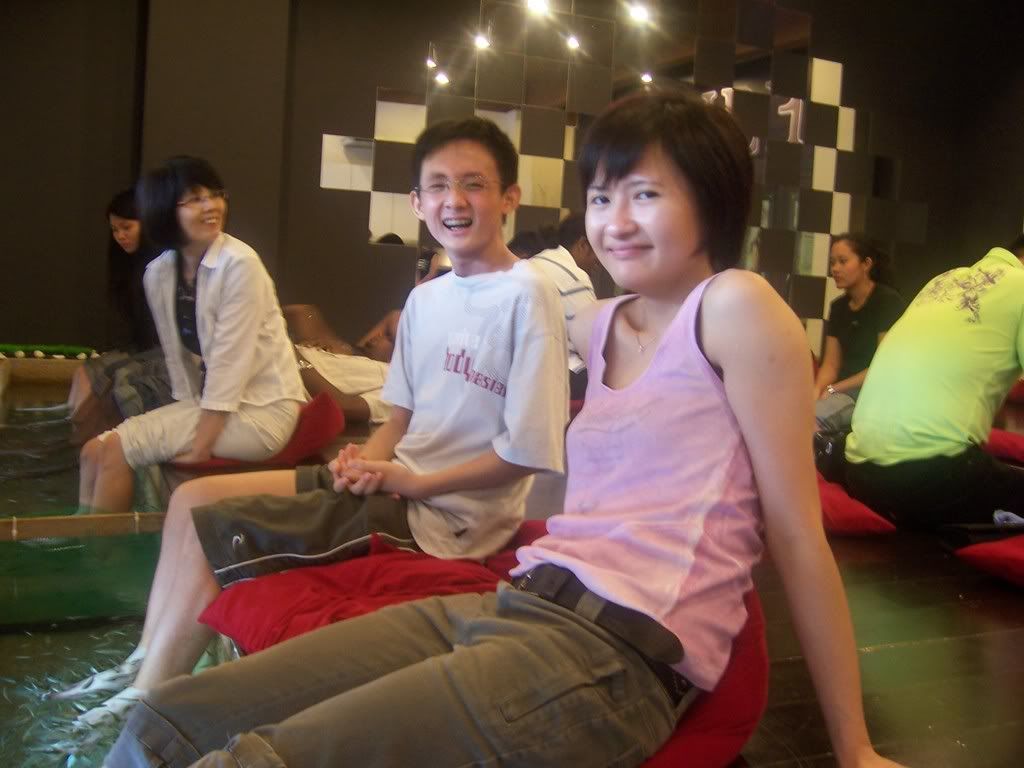 How come my legs attract all the fishes????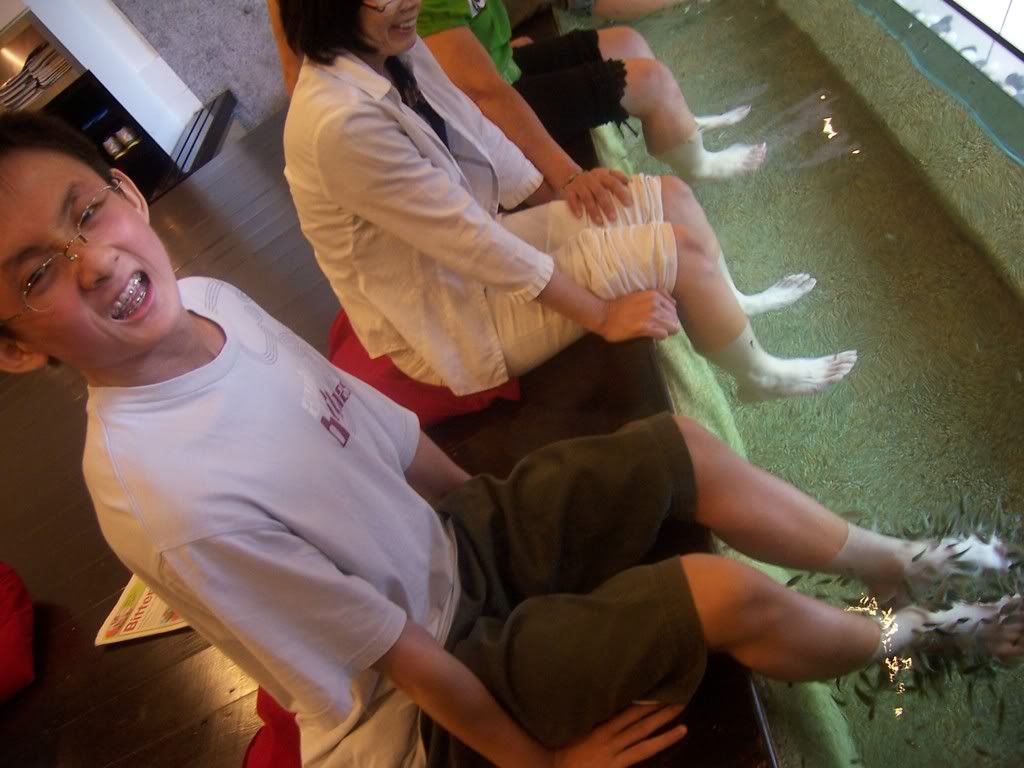 It is really ticklish???
Wow. Look at the amount of fishes biting me.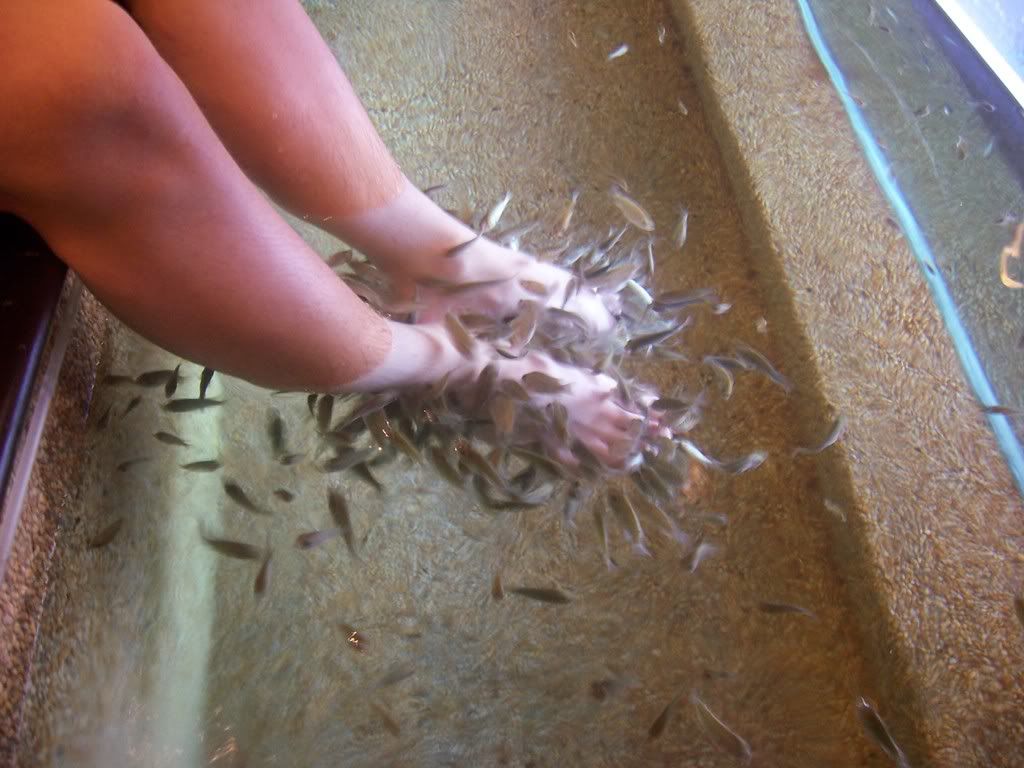 After 5mins, you should be starting to enjoy it.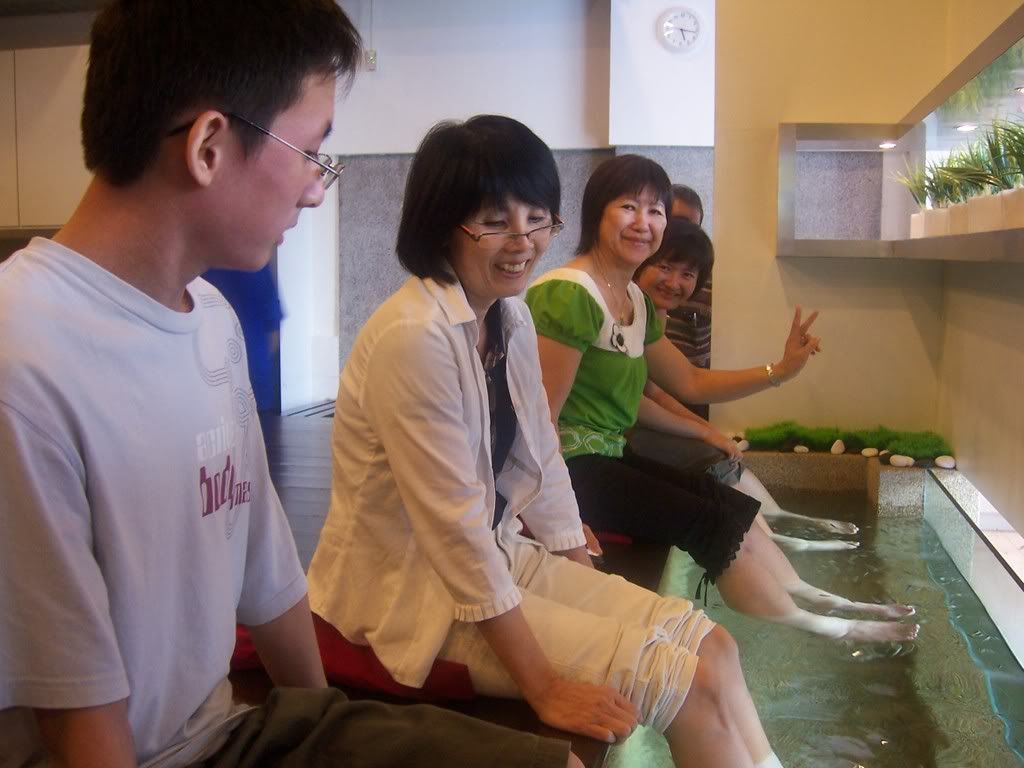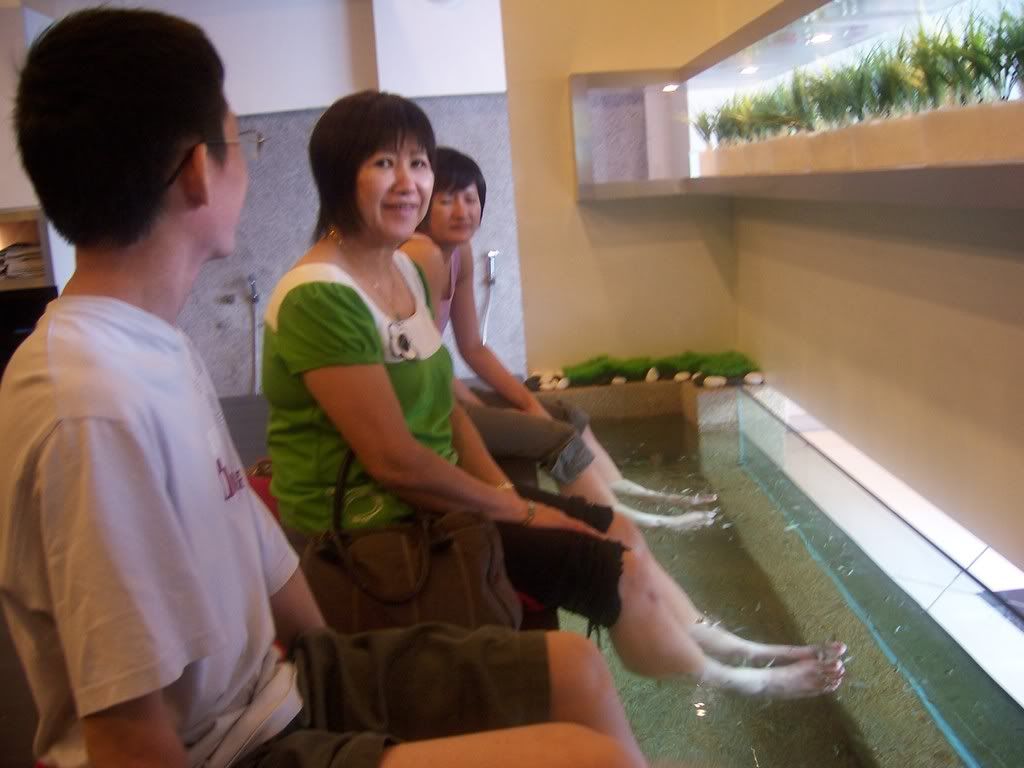 Since the 2nd visit is free, we went the next day morning before my sister & family leave for Singapore. We were there at 10.30am and the fishes are hungry after resting overnight. It was just the three of us and lots of fishes massaging us.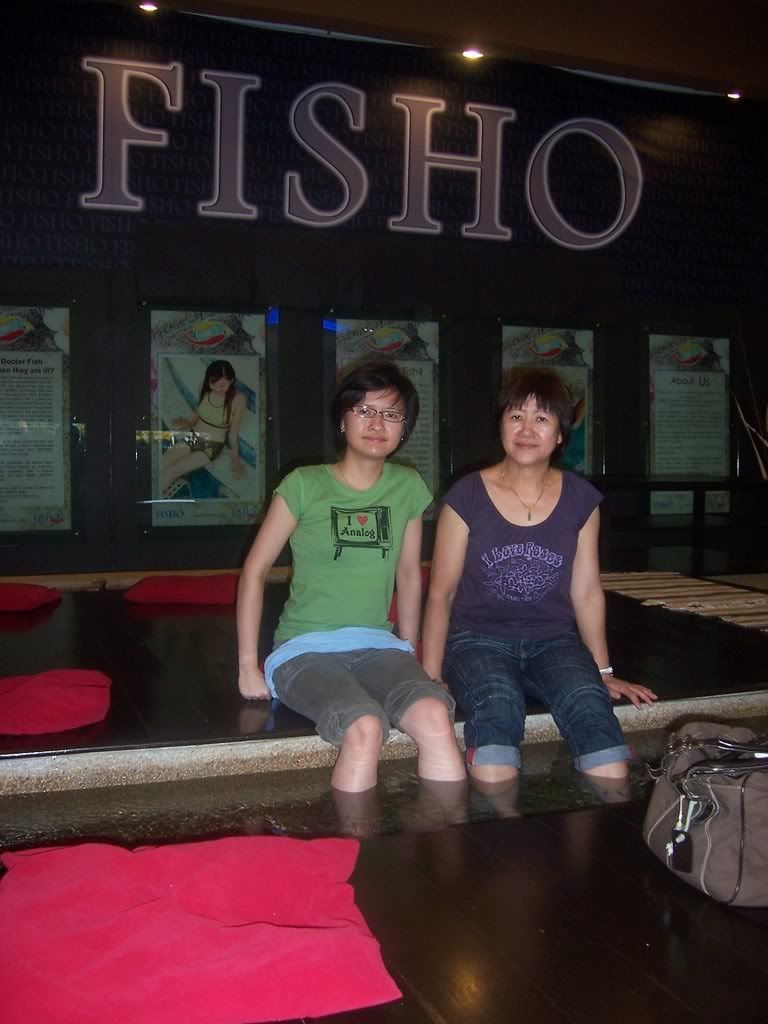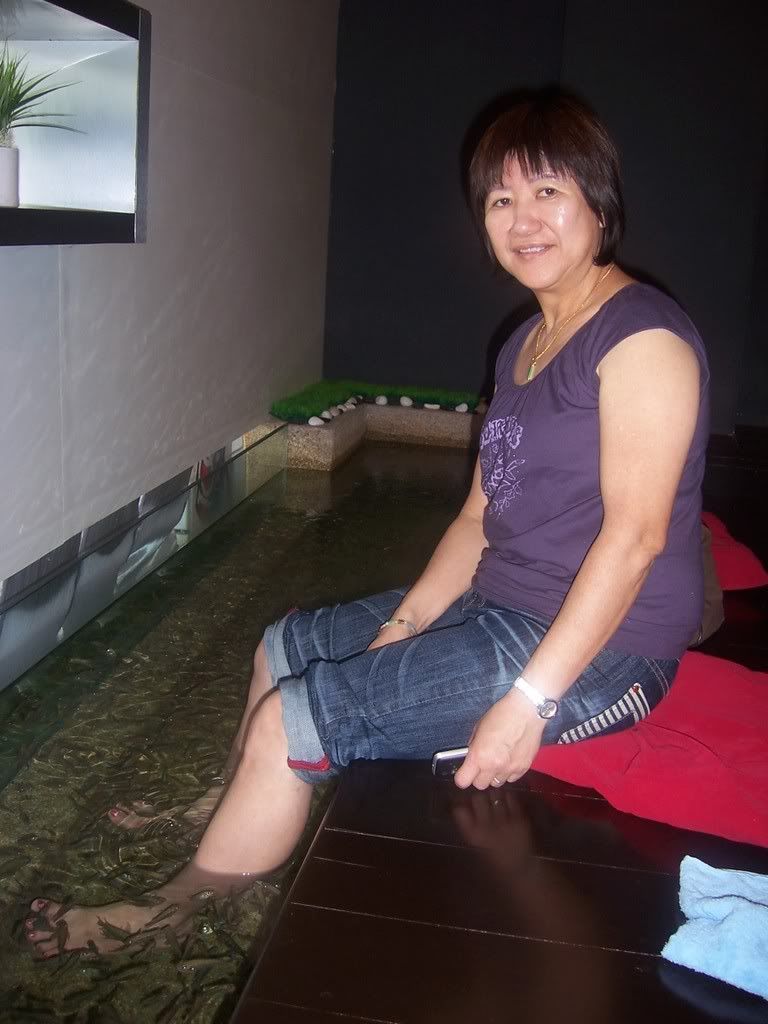 That is me. My 4th visits. If you have not experience it. Give it a try.