Sun Wong Kee Seafood Restuarant @ bandar Puteri, Puchong
Thursday, March 31, 2011
Today, my friend brought me and some old friends to this restuarant at Bandara Puteri Puchong Jaya which they said serves good seafoods.
Before I arrived, the host had ordered all the dishes and I just have to fill my stomach.
Fried Fu Chook.


Lala in Superior Soup. Delicious.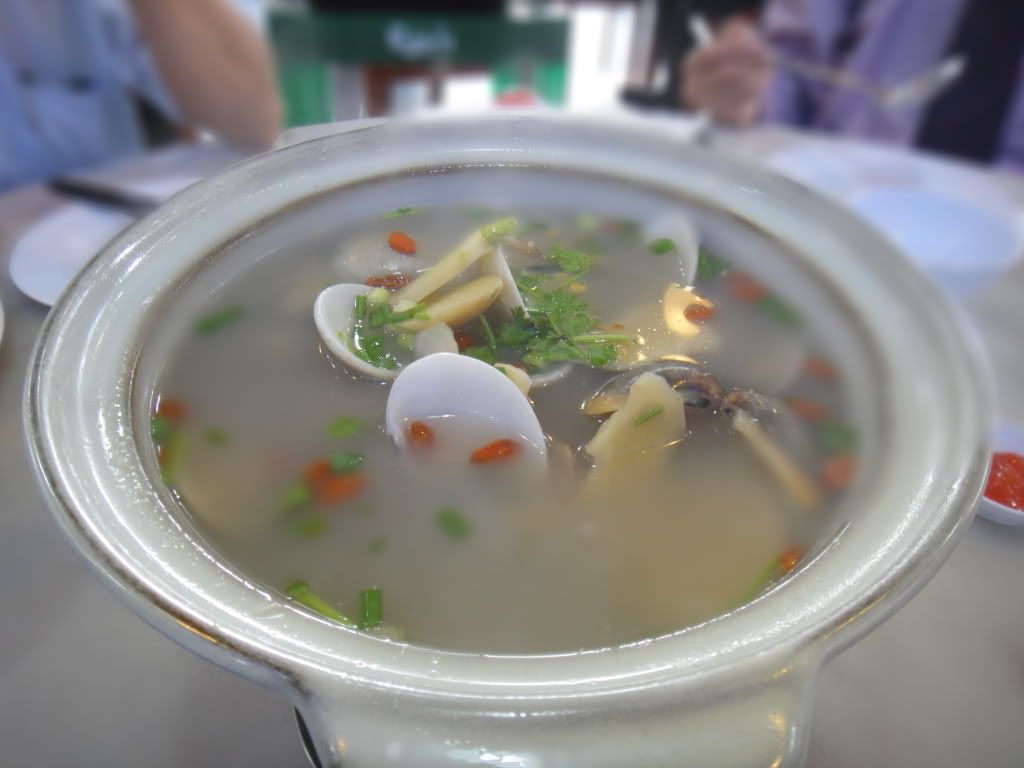 King Garoupa steamed with Superior Sauce.


Dried Noodles.


Clear Soup with Kway Teow .


I cant remember the name for this dish. If I am not wrong, it is fried salted egg.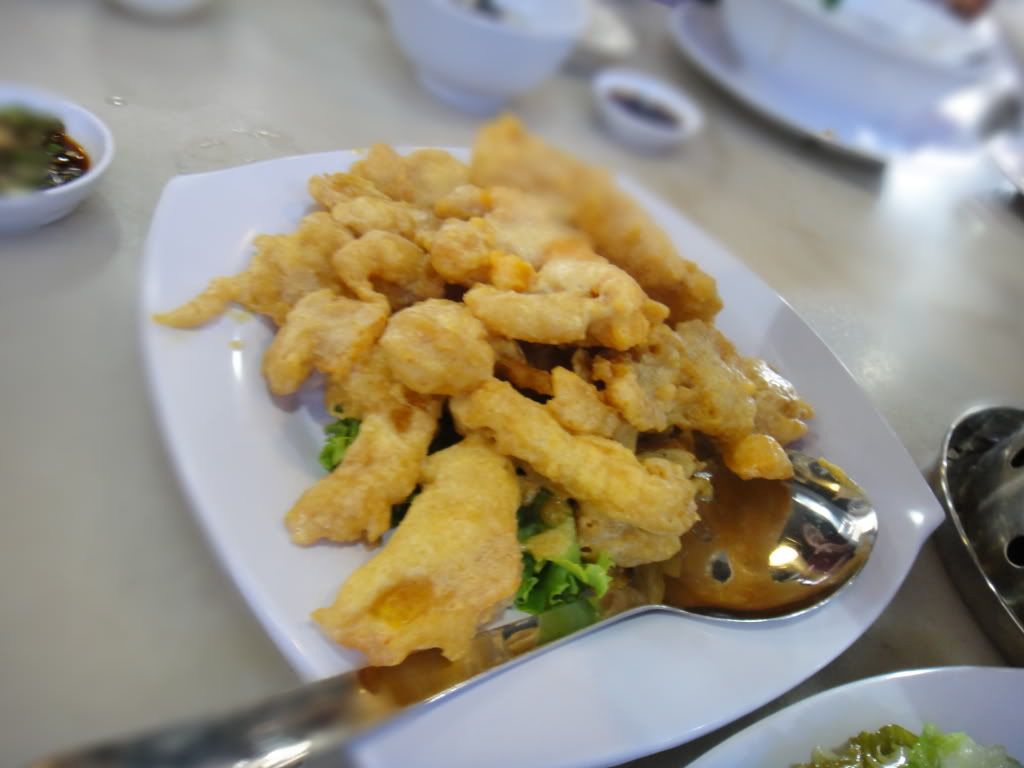 The foods here are not too bad. My host told me that the foods at the old shop are much better.
Location:
49G, Jalan Puteri 2/1
Bandar Puteri
47100 Puchong
Selangor Malaysia
Contact: Sun Wong Kee Seafood Restaurant Sdn Bhd
H/P No: Nil
Tel No.: +603-80687189
Fax No: +603-80687289