Nasi Lemak AntaraBangsa @ Kota Damansara (CLOSED)
Monday, July 13, 2009
Two weeks ago, Nasi Lemak Antarabangsa open an outlet @ Kota Damansara. Their nasi lemak has been highly rated and recommended by many food reviews. So today for lunch, I drive all the way from Subang Jaya just to try the nasi lemak.


This is the brand new outlet @ Kota Damansara. Very easy to find.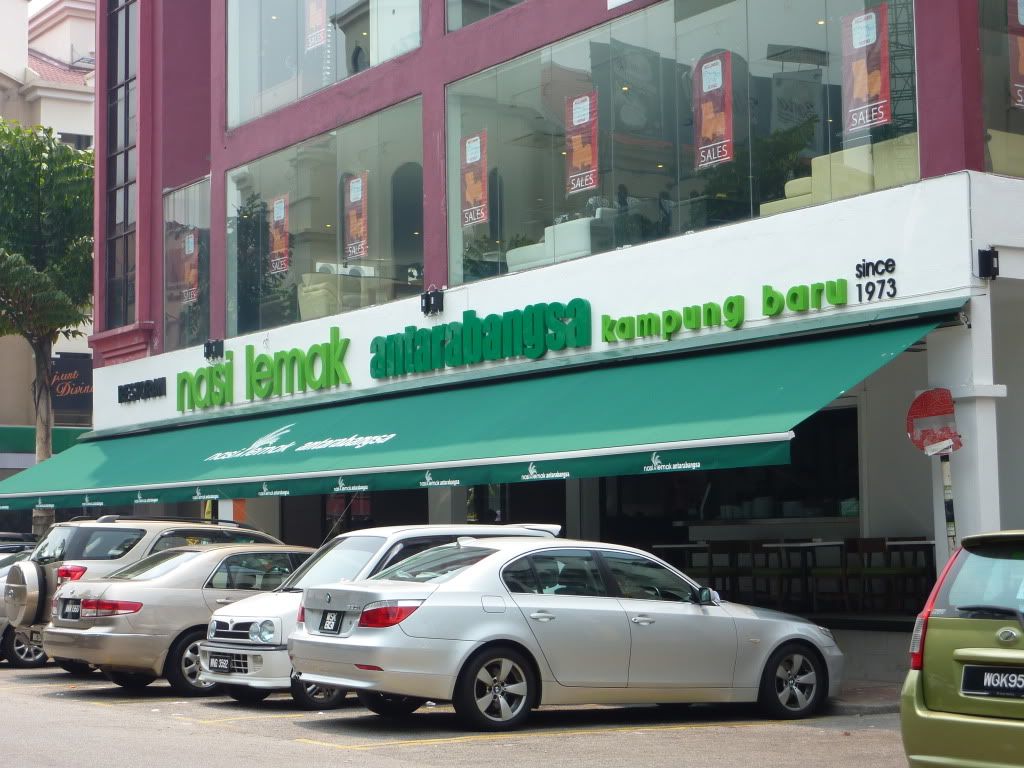 Interior very nicely designed with green color fetaured very promimently.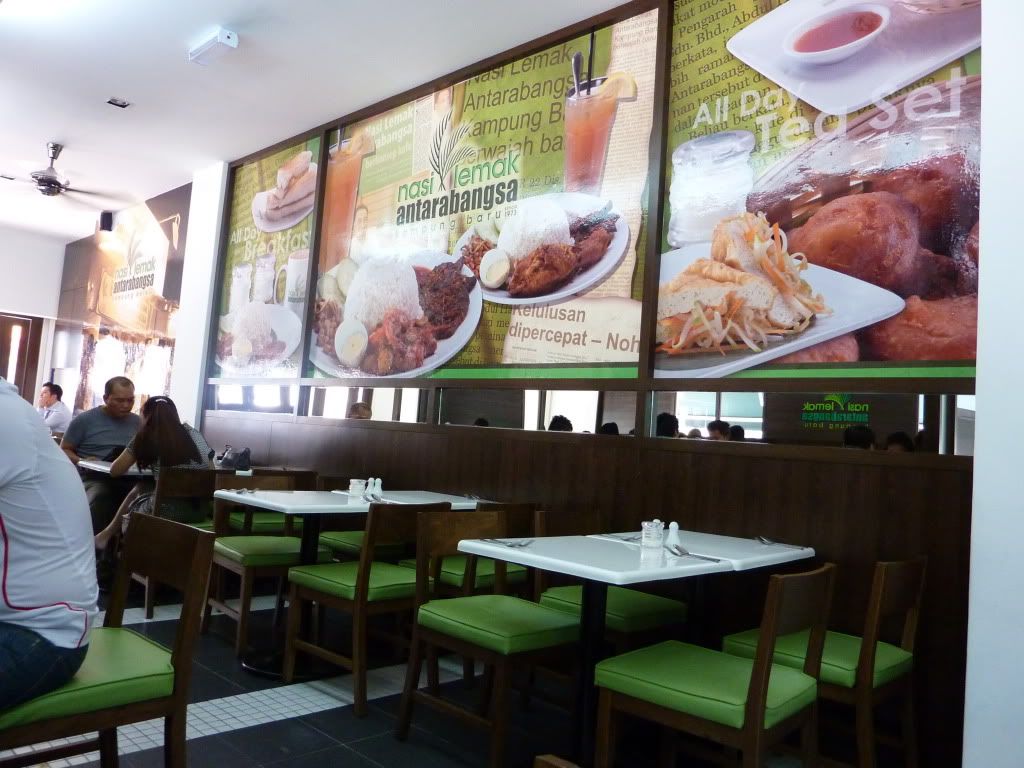 The Most Popular Nasi Lemak since 1973!!!!


Set Nasi Lemak @ RM9.90. I ordered item No.9.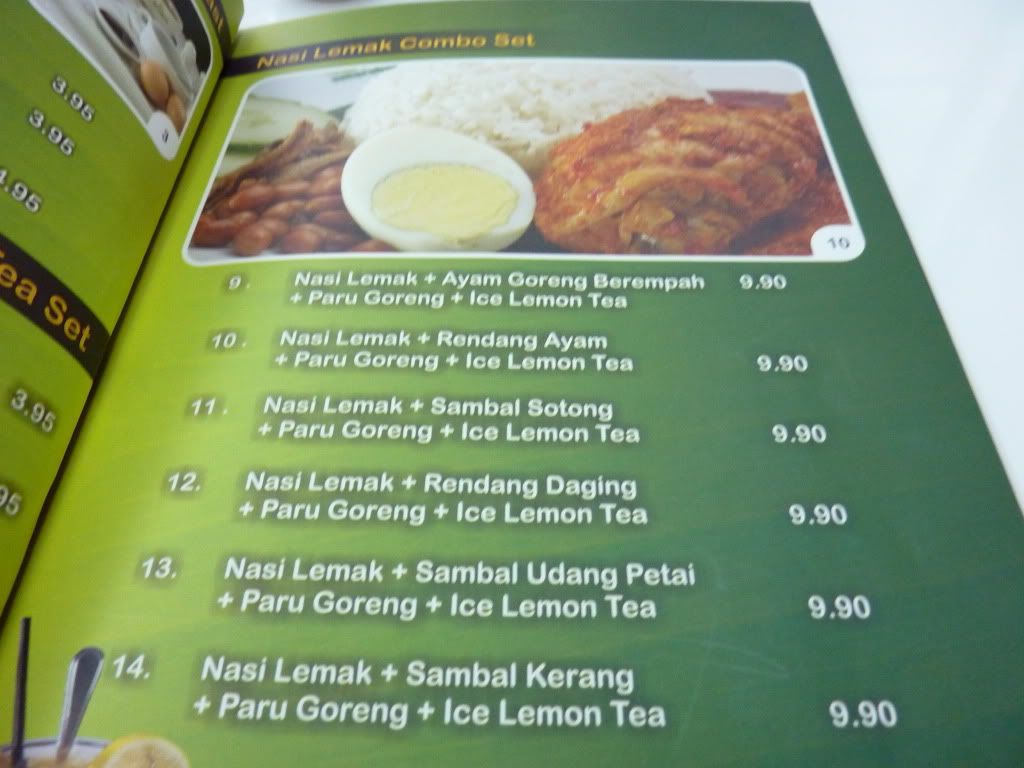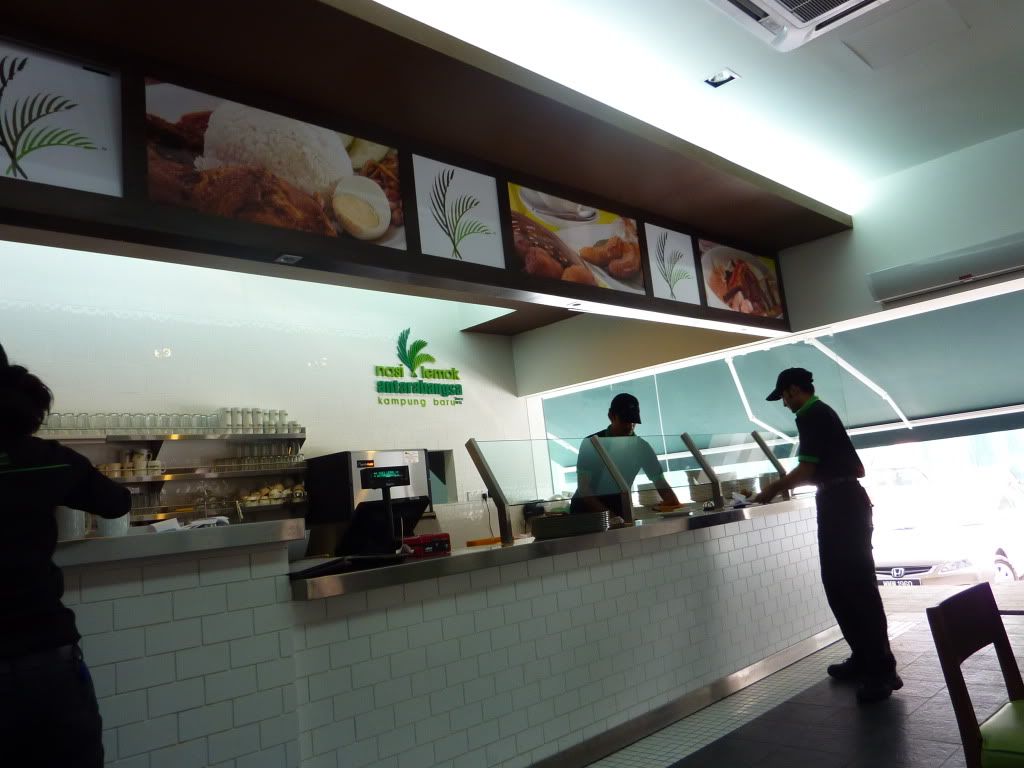 Lemon Tea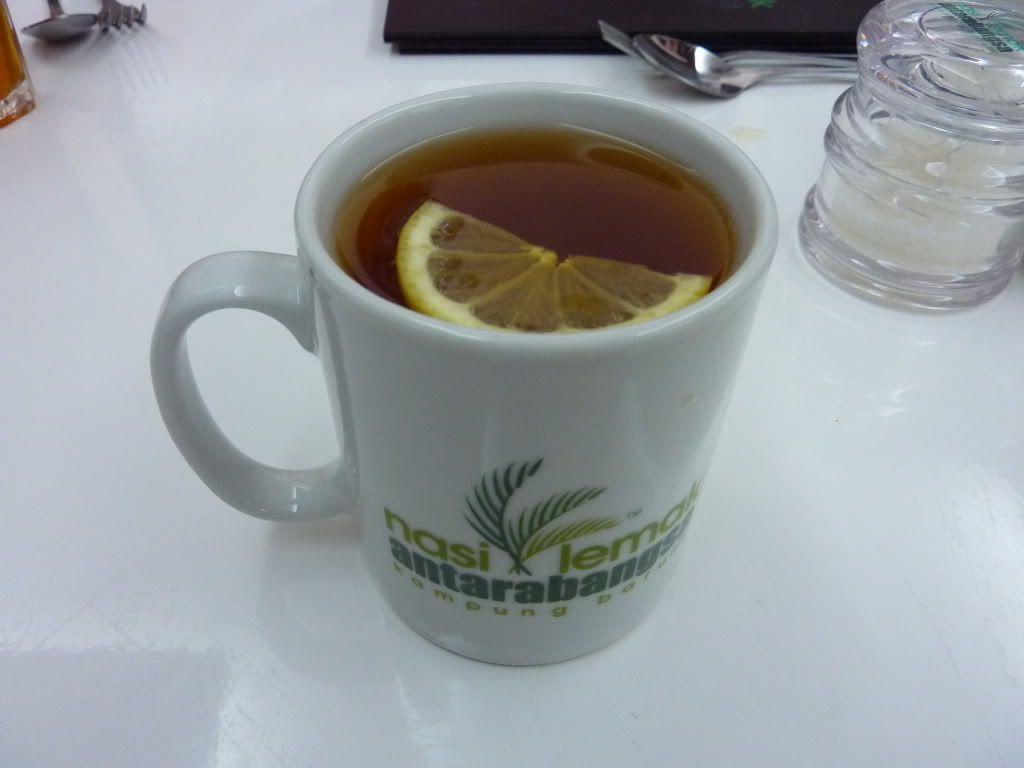 Nasi Lemak that we come here for. Very dissapointed. It does not live up to its name. The food is not freshly cooked as the chicken served was hard & cold.. The nasi lemak rice is also not well cooked and has no nasi lemak fragrance. My rating: 3/10.

It cannot be compared with Village Park @ Damansara Uptown which served the Best Nasi Lemak that I ever had. I will stick to Village Park for my regular dose of Nasi Lemak.